To get this bonus just follow the tutorial and in 12 steps you will have your bonus of $30 free!
1.Click here to go to Asia Poker Academy web page, and when you're there fill your data and click on "Register".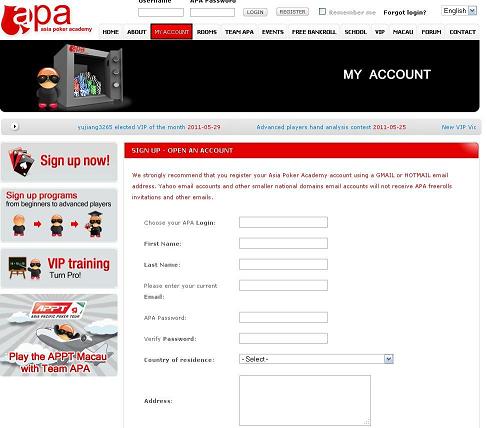 2.Now you can login, enter your data into "Username" and "APA Password" then click in "Login".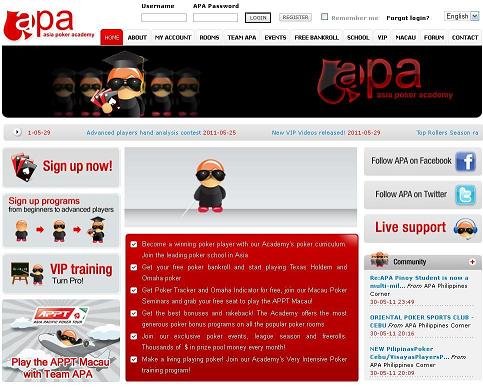 3.Then press on "Free Bankroll" and then "Aspirant Materials"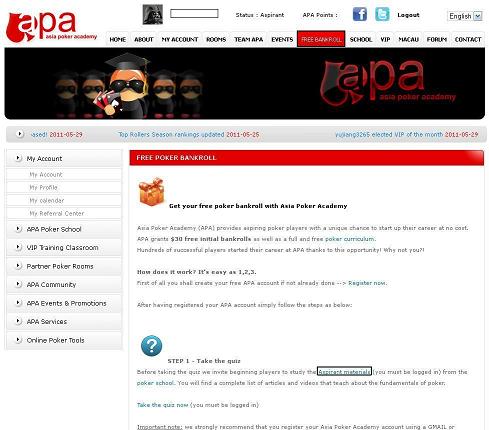 4.On This section click on "Articles" and also in "Videos" and study the Asia Poker Academy stuff before answering the quiz.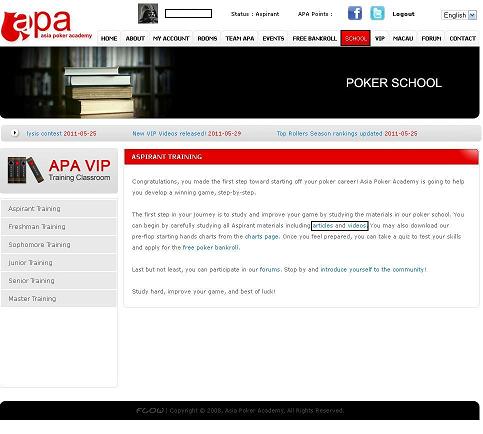 5.After reading the poker articles click again on "Free Bankroll" and then on "Take the Quiz Now" as you see in the image.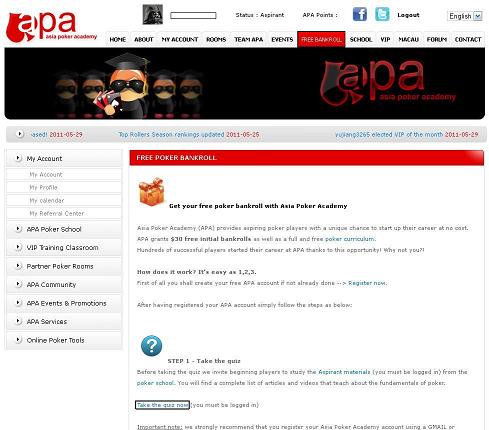 6.On this new page click on "Take the Quiz Now".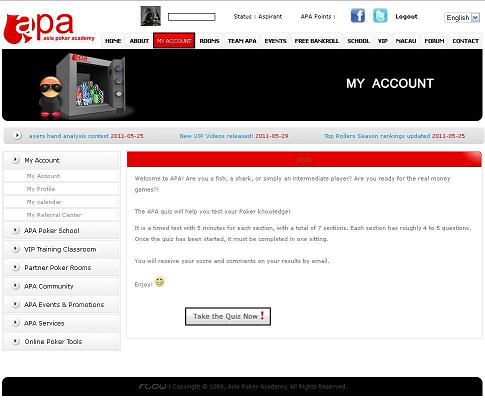 7.Now you will answer the quiz with four sections each with 5 questions with duration of 35 minutes, you have an infinite number of attempts to pass, but you can only answer the quiz once a day!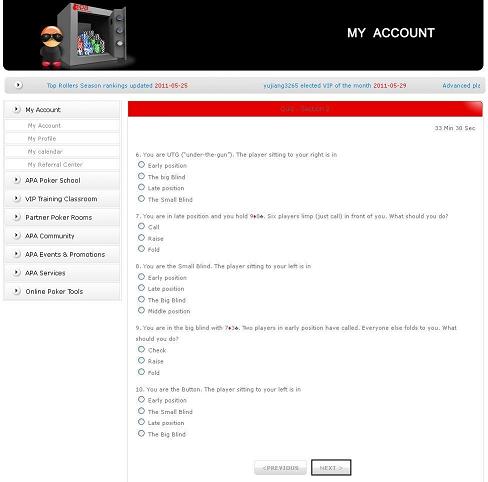 8.After the end of the quiz you will receive a message telling you that the quiz results were sent to your email address.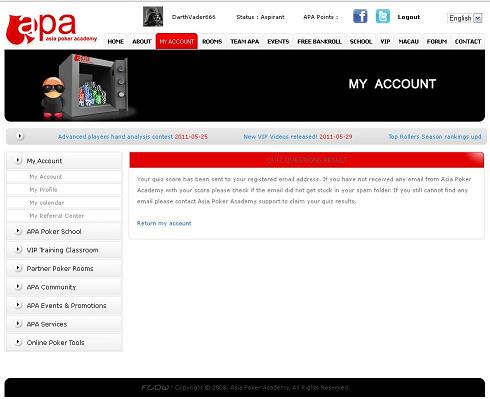 9.Go to your mailbox there will be an email from Asia Poker Academy with the title "Quiz Results", to be able to ask for your $30 no deposit bonus you will have to achieve a minimum grade of a 60% of correct answers in the Quiz.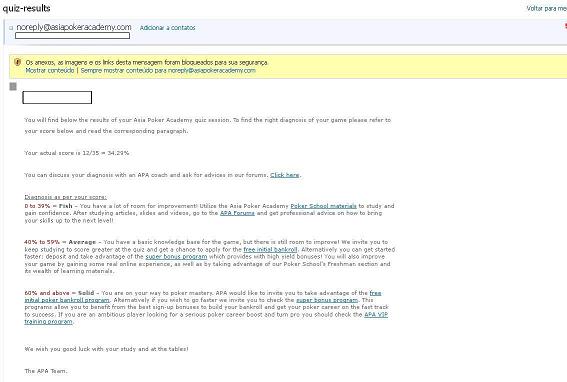 10.After having obtained 60% classification on the test, go to the website of Asia Poker Academy click on "Free Bankroll" and then "free poker bankroll application form", but before completing this form you must already have an account on skype installed on your computer to the interview with the operator of Asia Poker Academy, you can download a free version of Skype here.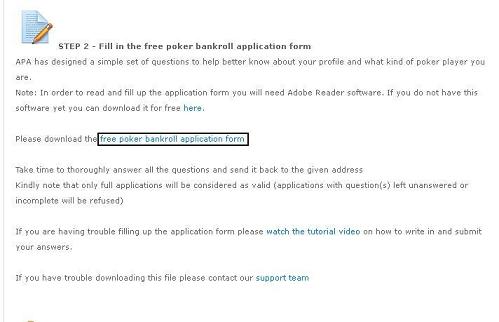 11.Fill out the form with your data, this pdf file is designed to be rewritten to do so simply click on "Typewriter", after filling in the form save the pdf and send it to "freebankroll@asiapokeracademy.com".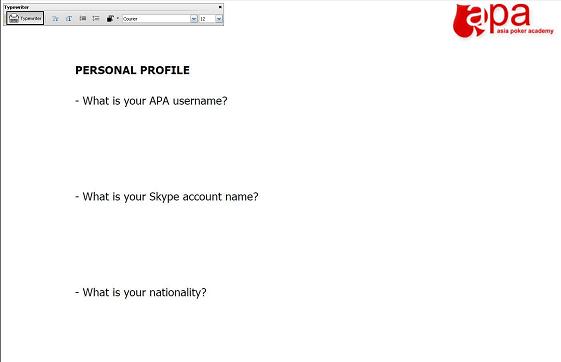 12.The last step the "Step 3" is the spoken interview with an operator of the Asian Poker Academy through skype, the interview is in English ans scheduled by email after you have passed in steps 1 and 2, after the interview only spoken to confirm your data, you can choose the bonus of $ 30 free at PokerStars, Party Poker or Dafapoker staying at your discretion in wich poker room you want the no deposit bonus!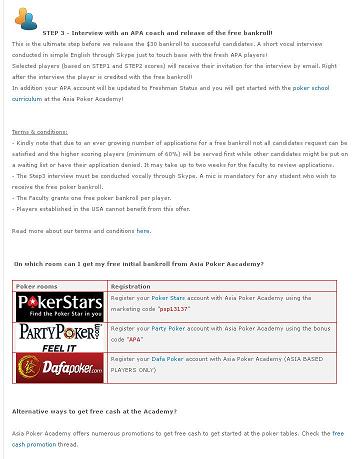 If you have any doubt send an email in English, Portuguese or Spanish to bonusdepokergratis@yahoo.com .